The Restaurant Operator's Path to the Next Normal.
Developed for operators by operators with best practices for every phase of your COVID-19 recovery from restoring yourself to returning to the next normal.
Shift your mindset from panic to planning.
Address the immediate challenges of COVID-19.
Address short term cash management issues.
Create a detailed plan for the Next Normal.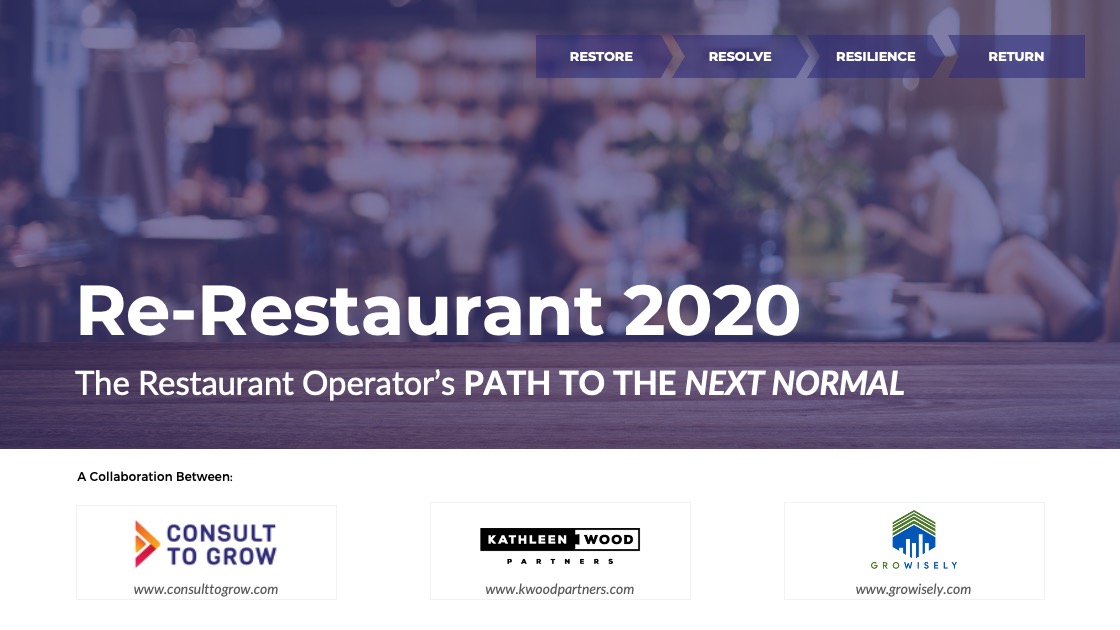 Re-Restaurant Return Webinar:
Kathleen Wood & Jamie Griffin walk restaurant owners and operators through a step-by-step process to lead, plan and act to restore restaurant dining rooms in the wake of COVID-19.
If this resource helped you; help us by:
Sharing this page.
Signing for our email list.