Consult to Grow... Transform Your Business & Yourself
Consult to Grow can help restaurant owners, founders, operators & investors level up through personal and organizational transformations.
It's important that we know you and you know us. Every engagement begins with a free introductory call or teleconference so we can get to know each other before you begin investing.
No matter your growth struggle, we want to help.  Fees are offered on a scaled basis for individuals, small & mid-sized businesses, and are priced based on the value you will realize by putting our advice to work.
We embrace technologies like Skype, Zoom, Trello to stay organized and offer services no matter where we are in the world. Using technology also minimizes our need to pass along travel costs to you.
We consult to make personal and business transformations. If we don't believe we can help produce meaningful results, we won't take your money.
Consult to Grow & Kathleen Wood Partners have collaborated to leverage decades of combined experience with hundreds of companies to develop practical tools and resources (including workbooks, online systems, mastermind groups and live events) to help founders, business owners, franchisees and entrepreneurs grow and scale their businesses.  Investment ranges from free to $559.  
A massive shift from employee to full-time independent work is underway in the employment market. Freelancers and independent workers contributed $1.3 trillion to the US economy in 2018. We designed The Gig Startup Toolkit to help freelancers start and manage their independent business. Resources are based on our own experiences and best practices.  The toolkit includes information and tools to get started, build business, set rates, create proposals and more.  Investment ranges from free to $99.
Educate and Entertain Your Audience
Jamie's experience speaking to small and large audiences began in college as a national officer for FBLA-PBL (a student business organization) and has continued professionally at conferences and associations.  As a presenter, expect Jamie to use his experience, humor, and story-telling skills to educate and entertain your audience around learning objectives important to you.
MEET OUR FOUNDER & PRINCIPAL
Jamie Griffin is Founder and Principal of Consult to Grow (formerly Good Workforce), a business consultancy focused on helping small-to-medium sized businesses and restaurant chains improve, scale and grow through strategy, people, systems and process.
Jamie spent 14 years at Raising Cane's Chicken Fingers, quickly ascending the ranks. Jamie worked directly with the company founder, helping the company to double in size five times, growing into a $500M business operating in 20 states and one international country, and increasing the number of hourly-rate employees from 300 to over 10,000.
With both first-hand experience and an academic understanding of strategy and people, Jamie brings practical expertise and innovative thinking to his work and is highly regarded for his ability to passionately drive toward an objective while maintaining a sense of humor and a collaborative, supportive environment.
He is also a frequent speaker at conferences and association meetings on a range of topics including strategy, entrepreneurship, technology, and innovative thinking. With presentations that are interactive and engaging, audiences appreciate his edutainment style.
Read Jamie's Full Bio Here.
We believe in living our values.
People are the Heart of our business. Nothing is more important than how we treat each other.
Change is critical to Transformation. Status Quo thinking is dangerous. Change for the sake of change is worse.  Transformation requires fresh thinking & hard work to find tested, proven, results-driven solutions to your greatest workforce opportunities.
We are with you in the Service business. We are service & hospitality leaders dedicated to improving lives and building stronger businesses.
Accountability is caring. Holding each other to the highest standards with genuine care and concern shows respect for each other and our potential.
If we are not having Fun, why are we here? Our work takes intense focus. We have to celebrate success, create connection with our teams and clients, and have fun to maintain perspective.
We are  World Changers. Call it cliche' if you like but we believe if we improve the way leaders think and the way businesses work, we change the world.
We believe in giving back to the world.
In 2016, Jamie Griffin, our founder, visited Lebanon to better understand the crisis unfolding as over 1 million Syrians were displaced sought refuge from the Syrian civil war & conflict. Following that initial trip, Jamie and his fellow travelers returned to the US to form Safe Spaces Lebanon with the mission to create safe spaces to engage, empower and educate refugees and support their host communities.
In October 2018, Safe Spaces Lebanon opened the Safe Spaces Center in the greater Saida area in Lebanon. The center provides relief, education, & developmental support to children affected by the war.
A portion of Consult to Grow's proceeds go to Safe Spaces Lebanon.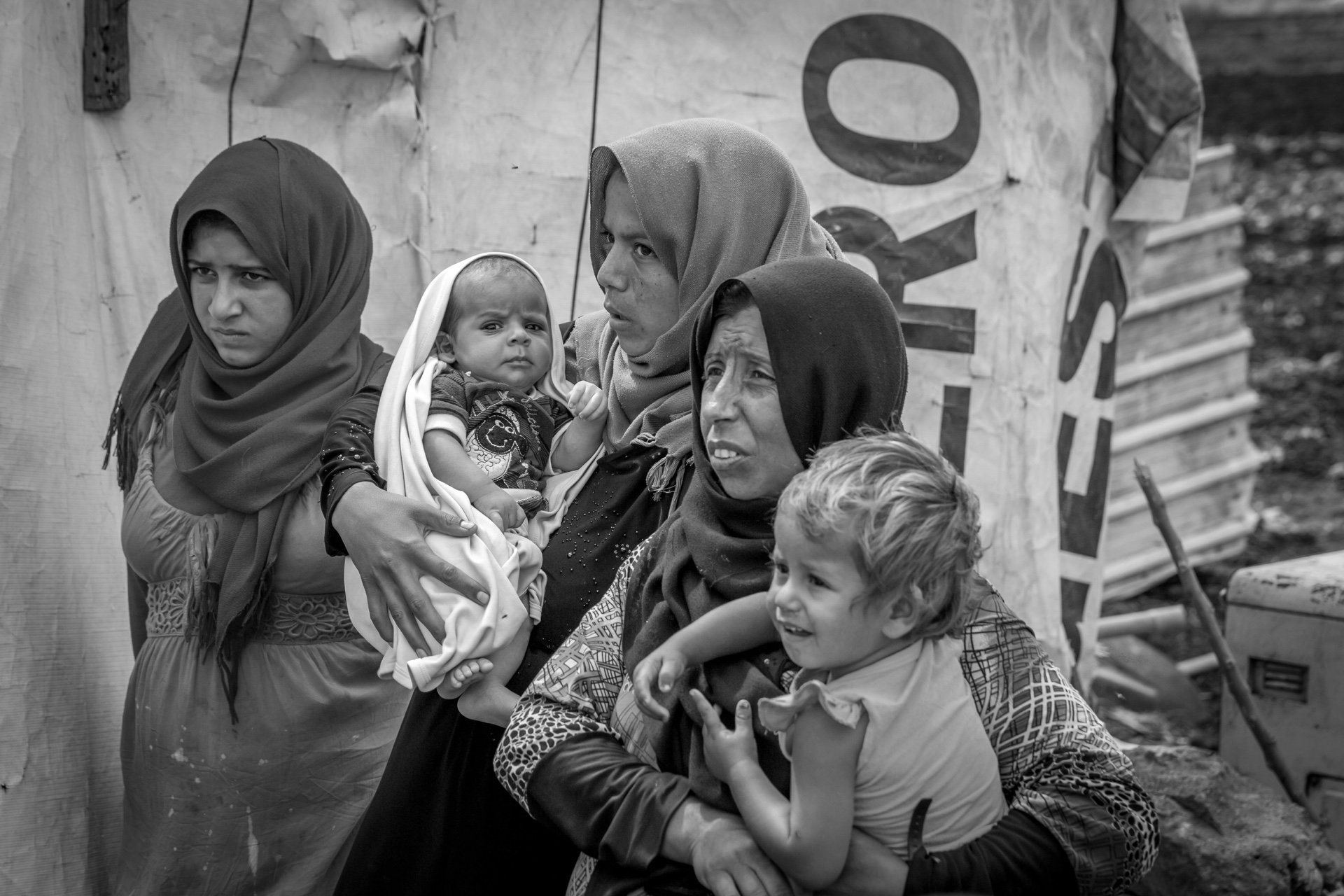 We are proud to work with great clients...
Consulting & speaking services are offered on a scaled basis for individuals, small & mid-sized businesses, and are priced based on the value you will realize by putting our advice to work in your life or business. So, each project or engagement is unique and is estimated individually.