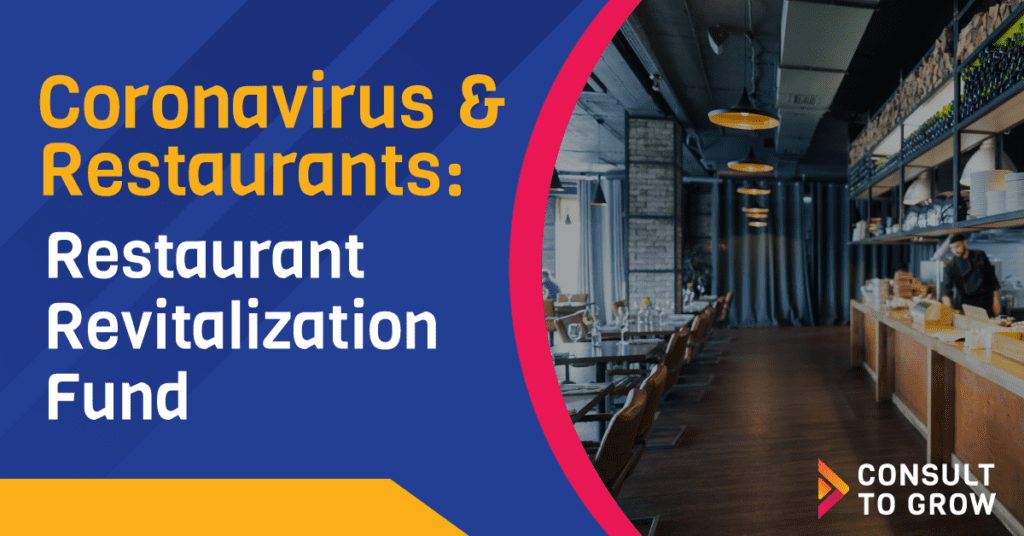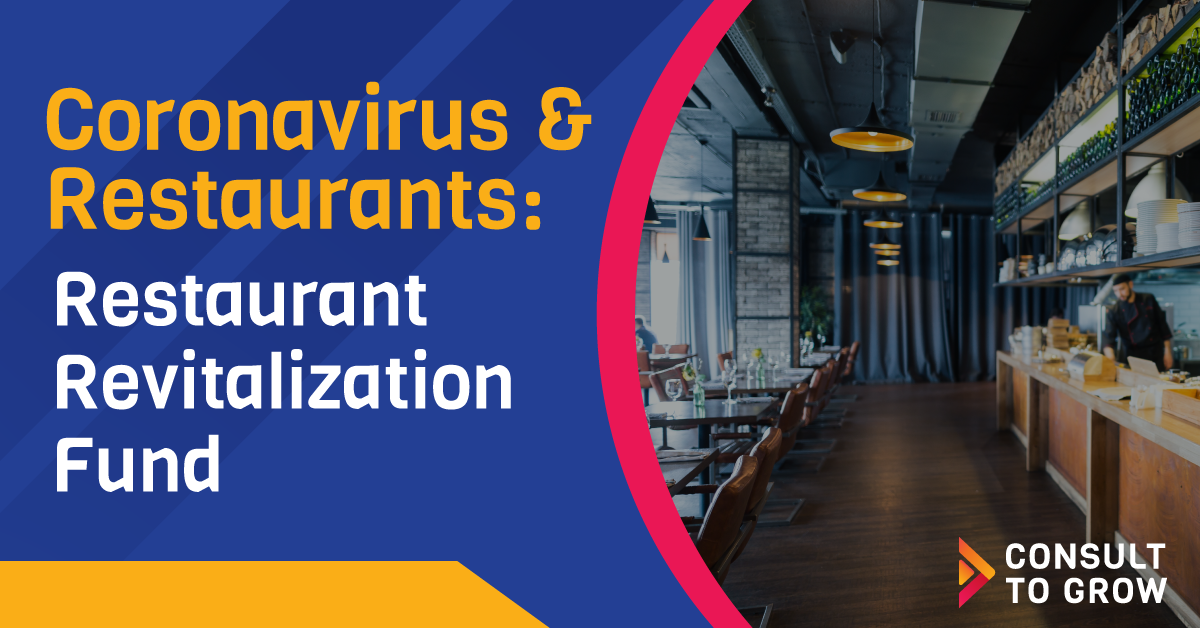 In case you missed it, I attended the National Restaurant Association's webinar today focused on the Restaurant Revitalization Fund and wanted to share a few notes you may find helpful.
Restaurant Revitalization Fund
The American Rescue Plan Act established a $28.6B Restaurant Revitalization Fund ("RRF") within the US Small Business Administration. The NRA has published a briefing on the RRF here. Eligible businesses may receive a tax-free federal grant calculated by subtracting their 2020 gross receipts from their 2019 gross receipts. In calculating your pandemic-related loss, deduct your PPP grants but not your EIDL loans. No date has been set yet for the start of this grant process.
Who's in & Who's out for the RRF?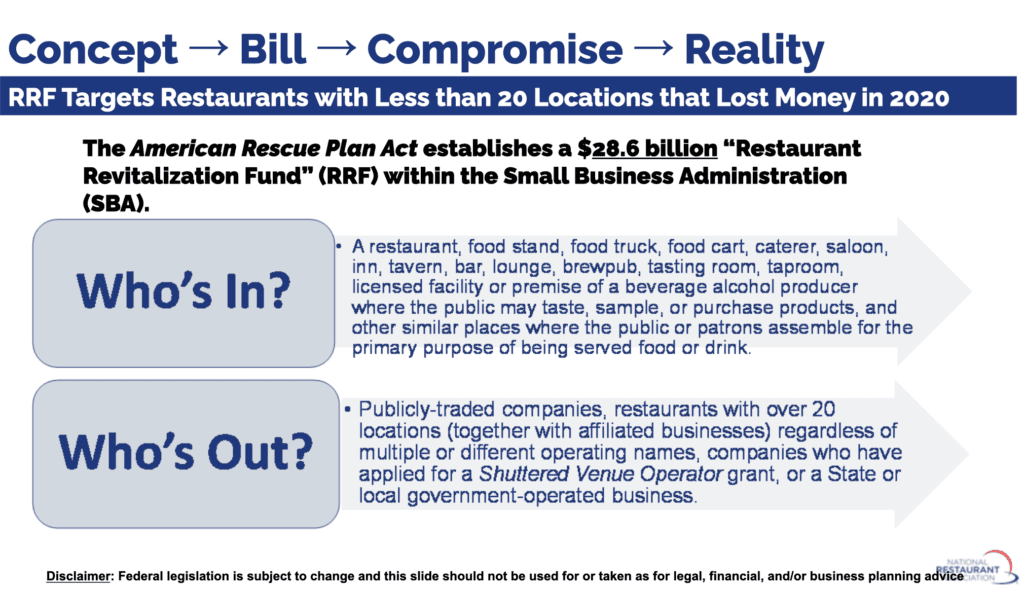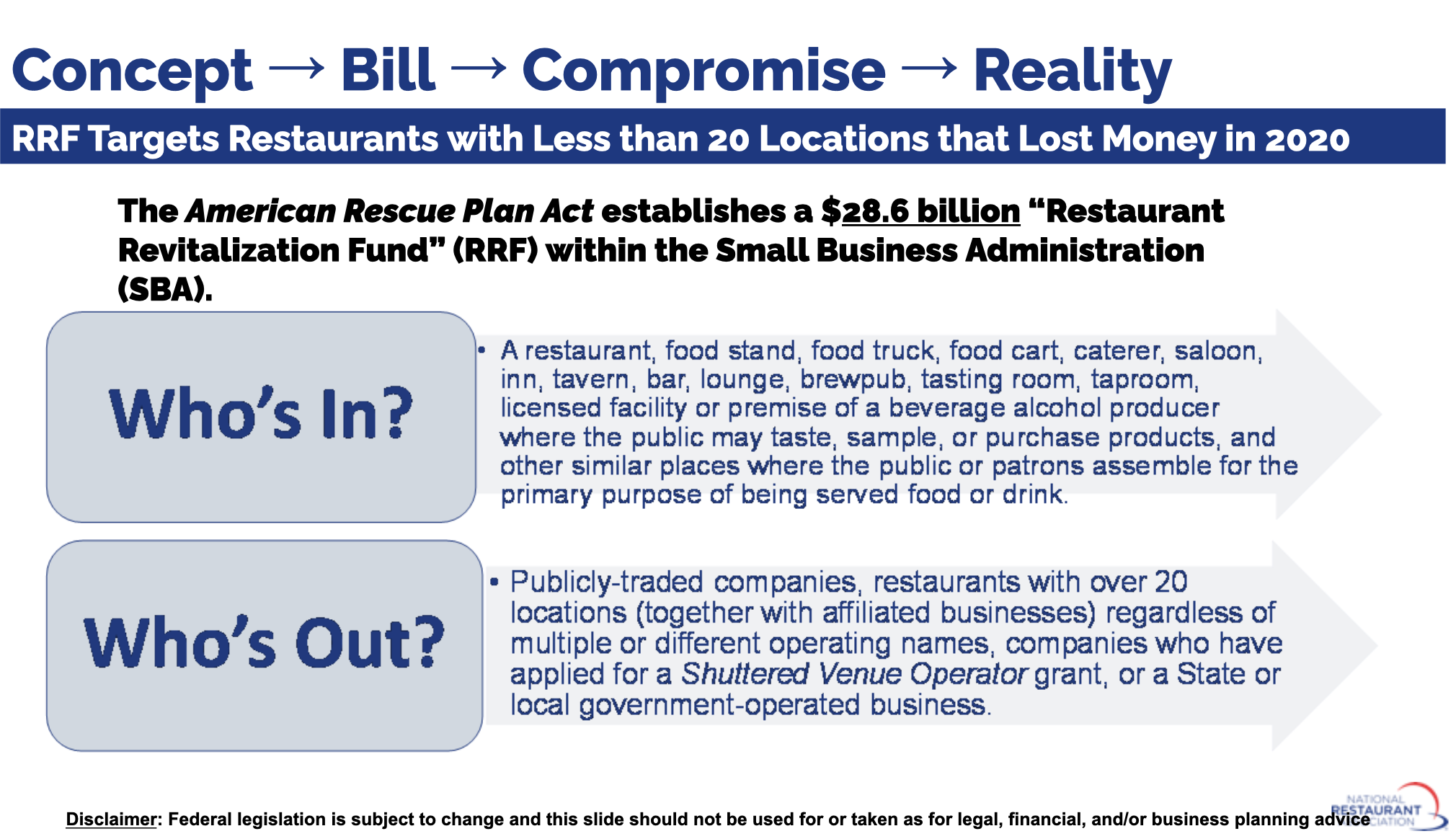 What's the RRF Implementation Timeline?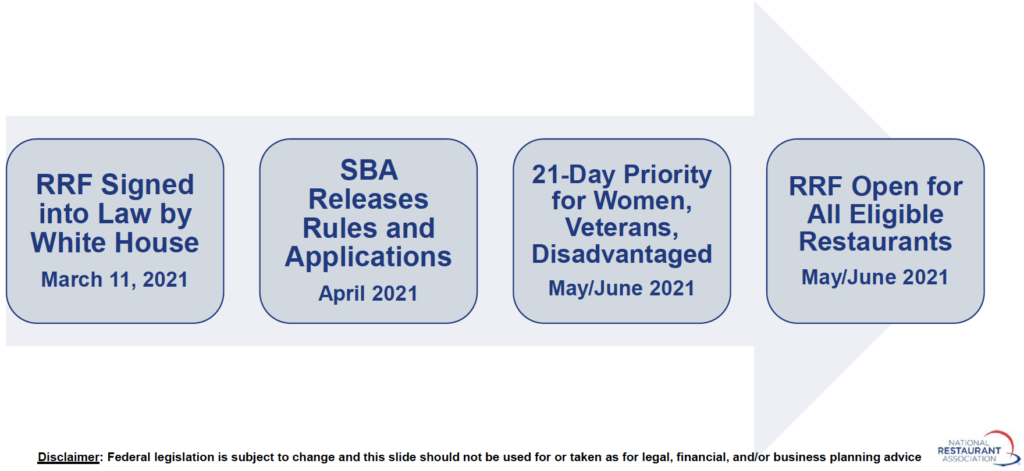 Restaurant Revitalization Fund vs. Shuttered Venue Operator Program
The Shuttered Venue Operator Program (SVOP) is for theaters, venues, and other businesses, with grants equal to 45% of their 2019 gross earned revenue with a $10M maximum. The SVOP grants are not expected to begin being processed until April 2021. You can look at the SVOP rollout for implications for the RRF rollout. If you're pursuing an SVOP grant, please note you are now eligible to apply for PPP 2nd Draw. 
Don't Forget: PPP 2nd Draw Applications End March 31st, 2021
The deadline will be sooner for some larger banks. The latest COVID-19 pandemic relief bill, approved in late December, created a second draw of Paycheck Protection Program (PPP) loans. Eligible restaurants and small businesses can access $284.5 billion in new PPP loans, which can be fully forgiven if proceeds are used for allowable expenses during a selected 8-week or 24-week period that begins after the proceeds are received. The NRA has published a briefing on PPP 2nd Draw here.
Employee Retention Tax Credits Remain Relevant! 
Employee Retention Tax Credits (ERTC) are expanded under the American Rescue Plan. ERTC may be a valuable benefit for many restaurants. The NRA has published an updated briefing on the ERTC here. Restaurants cannot take ERTC when utilizing RRF or PPP for payroll.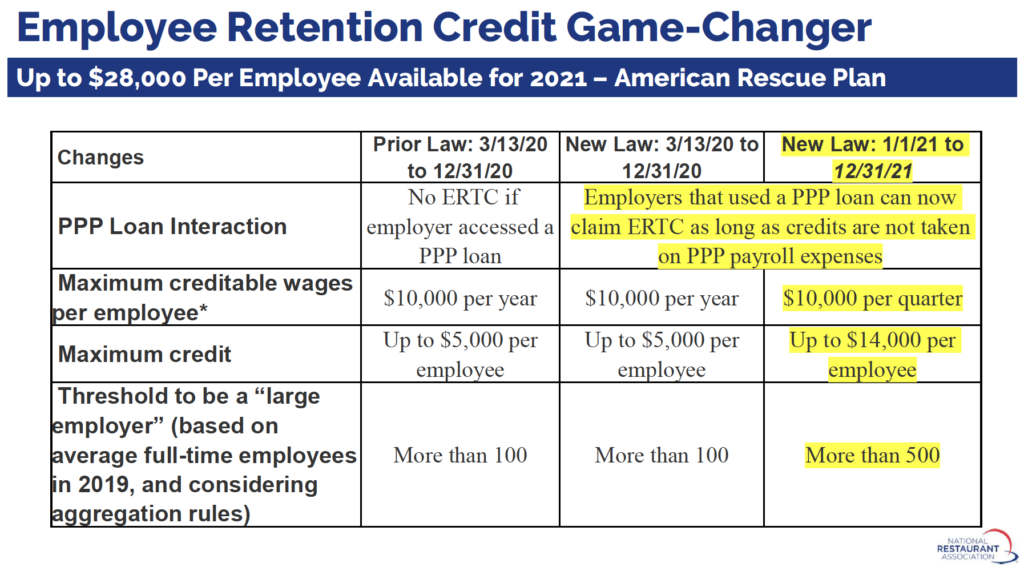 Need More Support
If you have questions about the Restaurant Revitalization Fund or need support in any aspect of your restaurant business, please contact Consult to Grow® today.