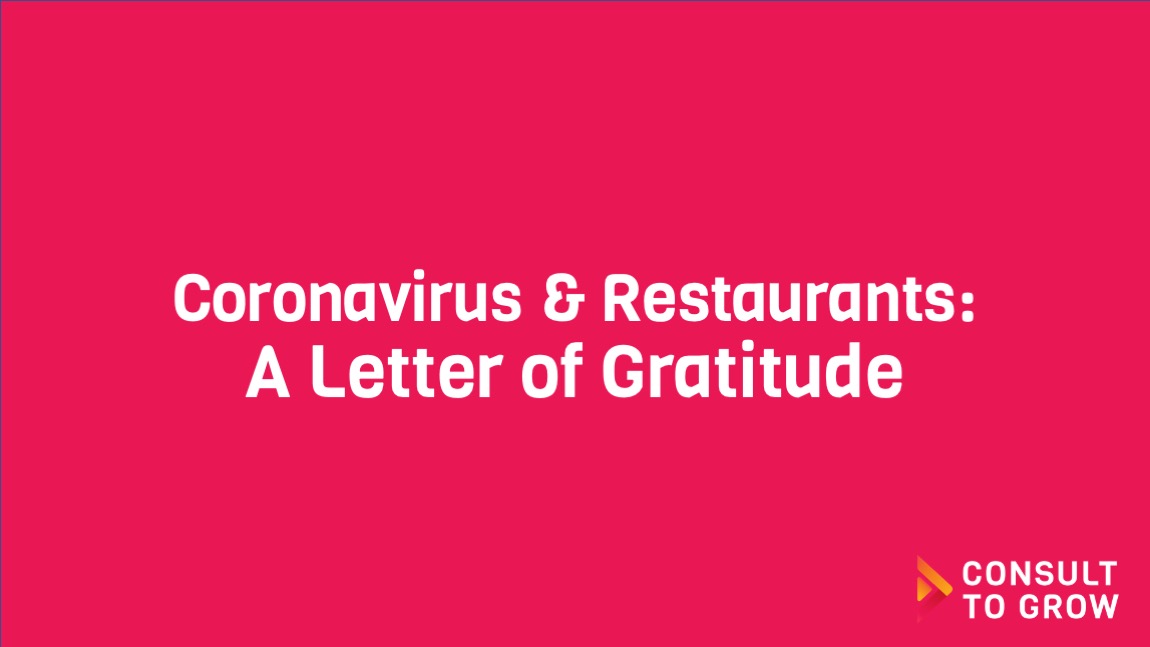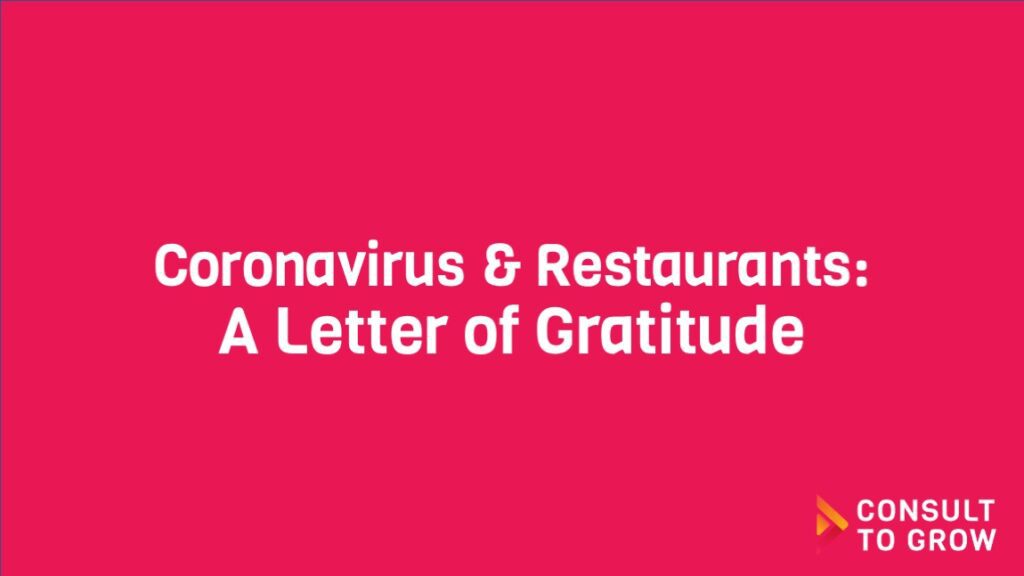 Dear Clients & Industry Friends,
Thank you for your hard work and persistence. I know you are working long hours, making tough decisions, and nourishing crew, customers and community. Your perseverance has not gone unnoticed by me and others. 
While others may see you as a restauranteur, I see you as a storyteller, BOH therapist and good person who cares deeply for the humans inside the "four walls" and within your community. Good People are people of character and heart who would give you the bread out of their kitchen and the shirt off their back if they believed you needed it more.
The restaurant industry is full of good people like you. There is no doubt that if any industry can make something out of nothing; it is our industry.
It's Easter Sunday. I hope you have taken a well-earned rest. Thank you for working hard and leading in a time of crisis. Take a moment to recognize you and your team's hard work and agility. In darkness, you have created light. I am grateful to be a small part of your story.
Our faith will conquer our fear. Please continue to have faith in yourself, your crew, customers and communities. Should you ever need these words, I re-share them as Kathleen Wood shared with me:
You can manage today and plan for tomorrow.
You are never alone; there is always someone to call.
Your leadership is needed as the world needs leaders.
You must take care of yourself for your family and friends need you.
Your work is meant to help the world, make it meaningful.
As you break bread with loved ones today, know that in the following days our industry will be resurrected. The phoenix will rise from the ash. We will come out of the other side of this stronger and nimbler than ever. Your business will ensue because you continue caring for the lives and livelihoods of the humans around you.  
Thank you for being a good person. Thank you for persisting and leading in a time of crisis.
Happy Easter!
Sincerely,