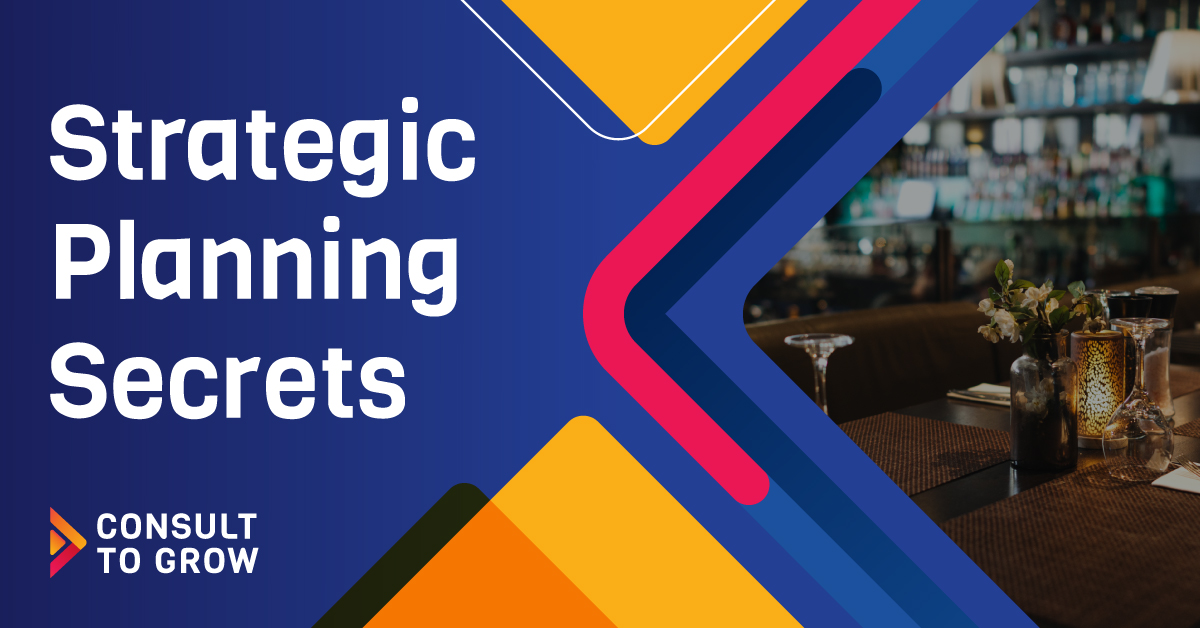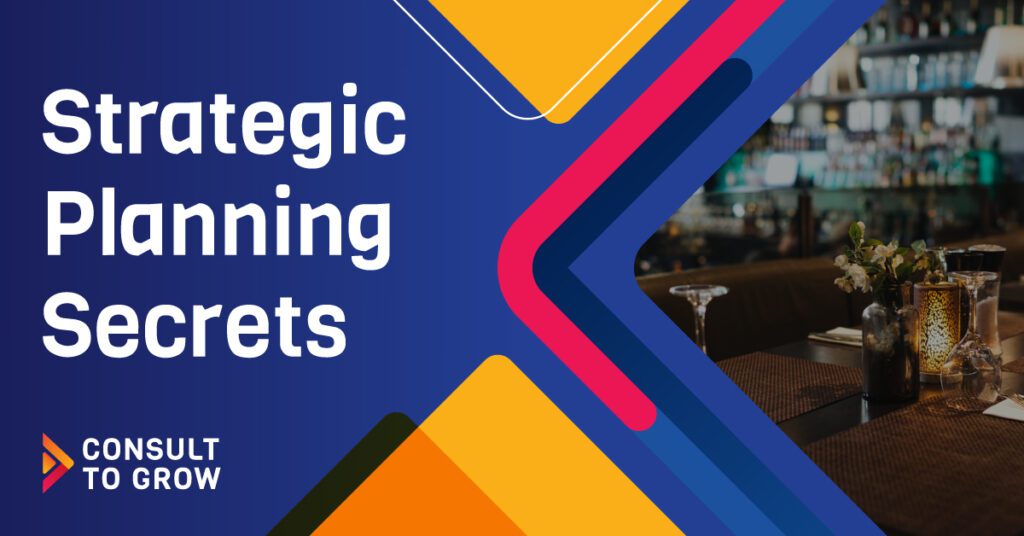 Have you ever felt like you're working hard yet not making any progress toward your goals? It's common to meet business owners and teams who work hard but don't deliver critical results for the organization. Members of the team become exhausted… disappointed they are not seeing positive changes from their efforts and frustrated by the people around them.

When I ask teams what they are working toward (the vision) and about the written playbook to get there (the plan); they typically communicate different visions & plans or, worse, sometimes don't have an answer.

Now, imagine if a sports team took the field without crystal clear clarity on how to score points, organize the players, defend themselves from competitors maneuvers, etc. That's exactly how many businesses and teams try to operate — and it rarely works.

The good news is that planning doesn't have to be hard or take months to complete. In fact, I frequently build plans with teams over a phone call or in a meeting writing & drawing on a white board. Here are a few strategic planning secrets we employ regularly:
Strategic Planning Secrets
Planning is critical to organizational success
It need not be complicated or time consuming
Planning can be a phone call, white board session, or more complex
Planning is Critical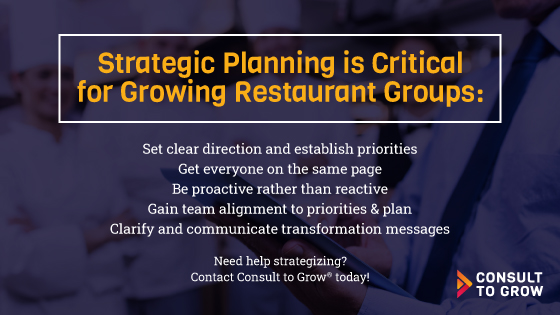 The Drivers Model is Secret Planning Weapon
Developed by www.leadstrat.com, the Drivers Model is a secret weapon in my planning toolkit. I've used it hundreds of times and want to share it with you to accelerate your success!
Here's a quick look at each topic/step of the Drivers Model. I've white boarded this with teams hundreds of times (ask my team at Raising Cane's! — they even gave me a white board as a parting gift when I left the company), and I've seen it prove to be extremely effective time and time again.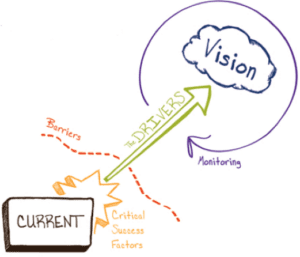 Current: What is your current situation? Unit count, headcount, top line sales, profitability, strengths, opportunities, etc.
Vision: What will the future look like if you achieve your ultimate aims given the planning timeline?
Critical Success Factors: What major items or issues must be controlled to achieve your objectives and vision?
Barriers: What existing or potential challenges will hinder your achievement of your objectives and vision?
Drivers or Strategies: What activities or actions must be completed to achieve your vision, control a success factor, or overcome a barrier?
Monitoring: How will you communicate and monitor the progress you make on the drivers and strategies to achieve your vision?
Avoid the Common Planning Pitfalls
The plan gets set aside and never look at it again.
You never communicate and use the plan as a tool with your team.
You don't take initiative or ask for support on the steps of your plan.
Failure to hold yourself and your team accountable to drive change.
Strategic Planning Secrets to Bring Your Plan to Life
Document, share and discuss your plan.
Setup a system (that works for you) to regularly track, review and adjust the plan for desired outcomes.
Proactively ask for support or adjust your plan if your results come up short or there is an unexpected change.
Don't wait for your team to get frustrated with the lack of results or each other. Think about where you are and where you want to be and organize a brainstorming session using the Drivers Model. I promise, as a strategic planning secret, it will be a game changer in your toolkit.
About Consult to Grow®
Need (i) an outside facilitator, (ii) help with more complex strategic planning, or (iii) want to host a planning retreat but don't know where to start? Reach out to us today. Consult to Grow is a business advisory firm focused on helping small-to-medium sized businesses and restaurant chains improve, scale and grow through strategy, people, systems and processes.
Consult to Grow® provides various tools and services to help you improve your operational performance as you scale and grow your business.  We can expertly assess your scalability, develop tactical plans, facilitate planning, and more. Ready to get started?