The Perfect Restaurant Shift is a key ingredient in the recipe to having a strong restaurant business. Here are 10 ways you and your restaurant management team can lead highly effective shifts to make your restaurant as successful as possible.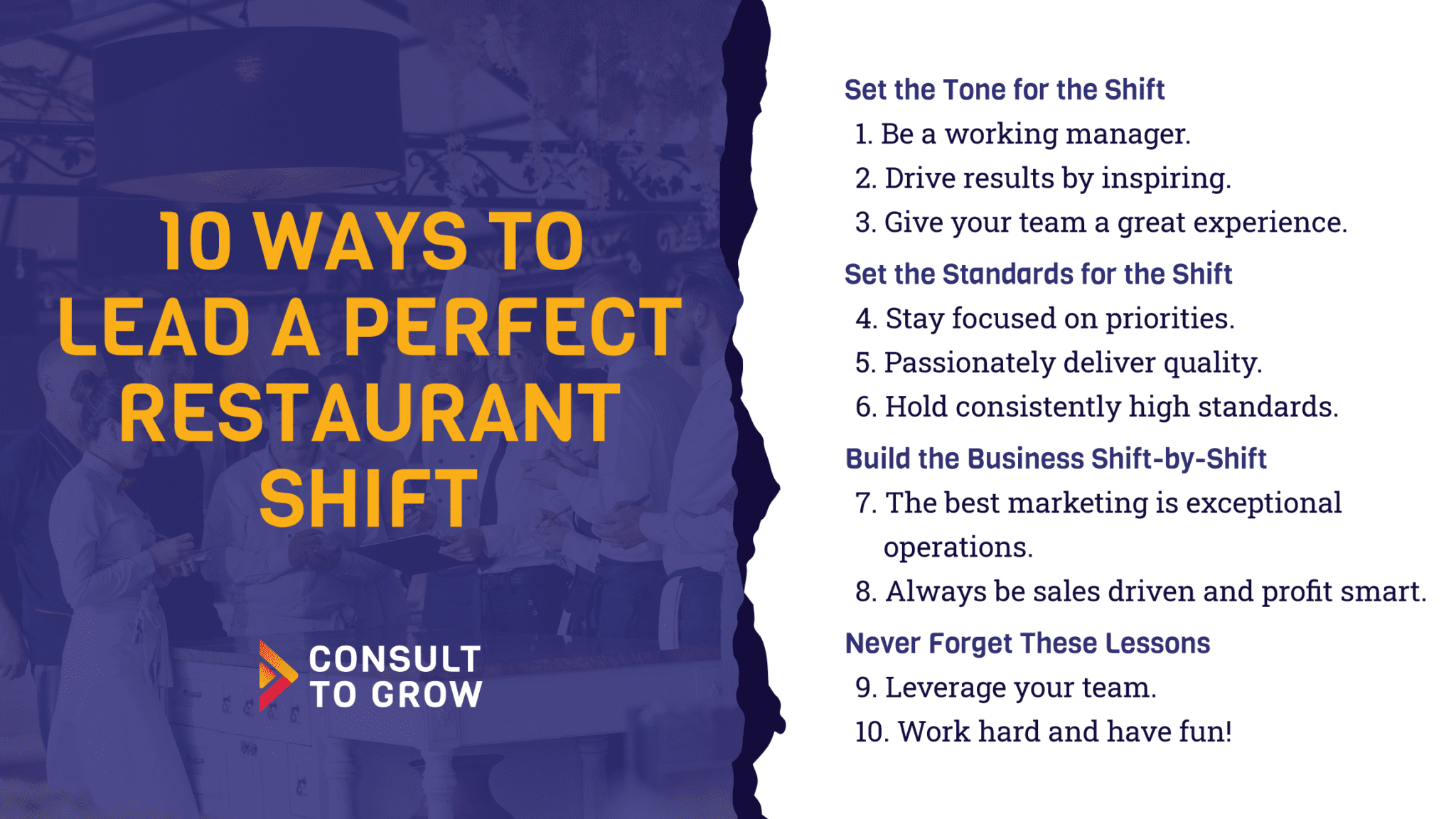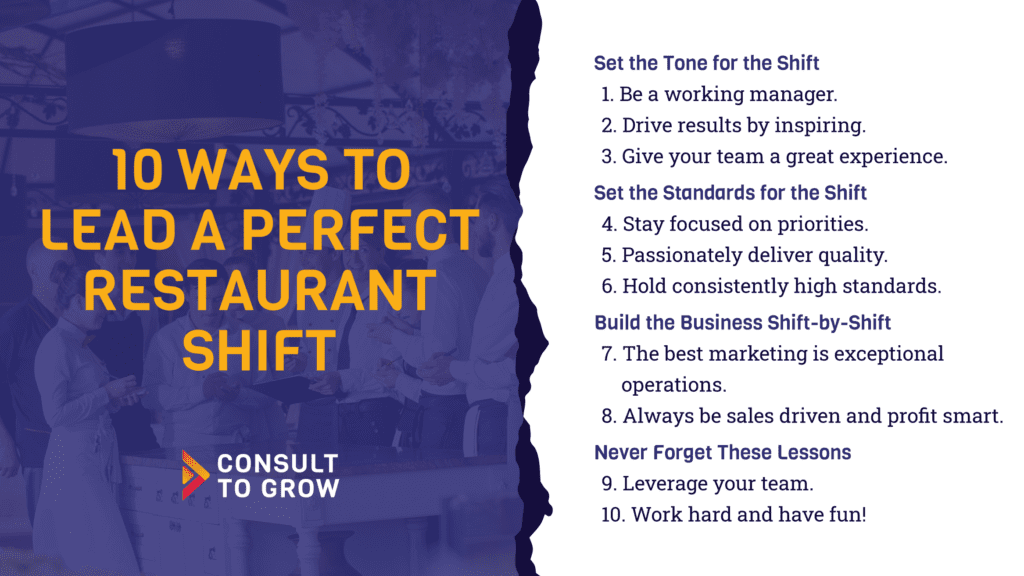 Set the Tone for the Restaurant Shift
Be a working manager.  Lead by example. Be the hardest worker. Honor your commitments. Earn your team's respect.
Drive results by inspiring. Inspire your team by being positive and motivational.
Give your team the experience you want them to give our customers. Please, Thank You & Great Job are free. 
Set the Standards for the Restaurant Shift
Stay focused on priorities. Customers 1st. Clean 2nd. Everything else 3rd. 
Passionately deliver quality. Food, drinks, service, restaurant image. The goal is to do it right every time. 
Hold consistently high standards. What you walk past is what you approve. Be tough on standards and easy on people.
Build the Business Restaurant Shift-by-Shift
The best form of marketing is exceptional operations. We need our customers more than they need us. 
Sales-driven, profit smart. The easiest way to manage the bottom line is to build the top line.
Never Forget These Lessons
Leverage your team. This isn't a 1-person show; it takes dozens of people working together to execute well.
Work hard and have fun! If we're not having fun, why are we here? 
Restaurant owners and managers who embrace these 10 ways to lead perfect restaurant shifts will be well on their way to having better days and weeks in the restaurant performance journey.
Consult to Grow® provides various tools and services to help you improve your operational performance as you scale and grow your business.  We can expertly assess your scalability, develop tactical plans, facilitate planning, and more. Ready to get started?