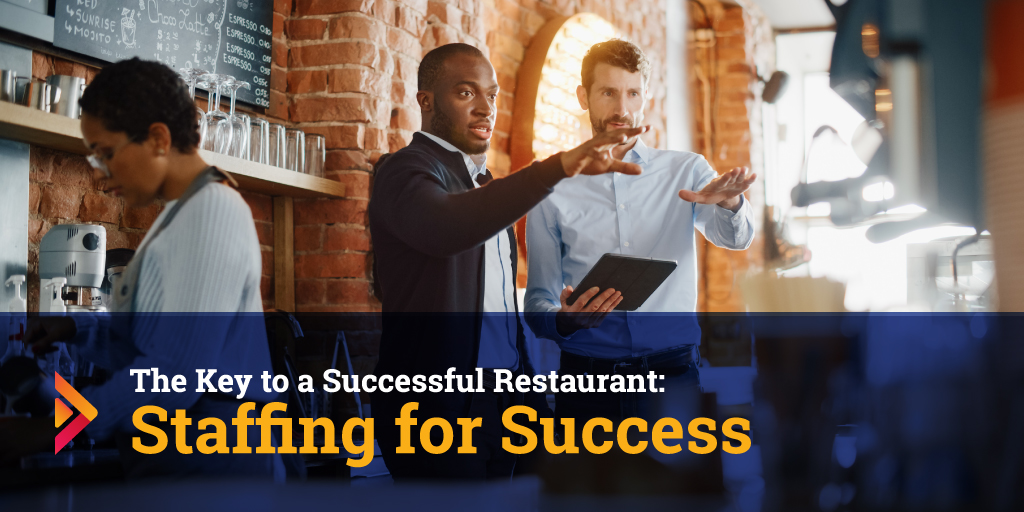 Running a successful restaurant is a complex and challenging task that requires a combination of many factors. These factors include great food, attractive décor, and excellent customer service. However, one of the most critical elements determining the health of your restaurant business is staffing for success. The right staffing strategy can help you create a positive atmosphere for your customers, increase team member satisfaction, and boost your bottom line.
Managers who staff for success ensure that there are enough of the right team members on hand to meet the demands of the business. They accomplish this without having too many team members who are not being utilized effectively. This means managers have to hire and train the right people, schedule shifts for maximum success, and continuously staff the restaurants with the highest quality teams.
Staffing for Success Means Hiring the Right Team
The first and most important step in staffing for success in your restaurant is to hire the right number of the right people. Your hourly and management staffing pars depend on several factors which may change seasonally: sales volume, sales mix, service model, team productivity, hours of operation, etc. Be careful not to focus too much on benchmarks when it comes to setting pars; every restaurant's pars are unique and relying on competitor targets might leave money on the table. Also, be careful to base staffing par more on data than the general feeling of the management team.
Next, once hourly and manager pars are set, make sure you hire the best team members to fill them. You want team members who are friendly, outgoing, and have a genuine passion for the food service industry. Look for individuals who have experience in customer service, are reliable, and have a positive attitude. Additionally, it's important to ensure that your team members are a good fit for your restaurant's culture and values. A great way to hire the best team members is to use our hourly team member interview guide [free link] and our hourly best practices hiring guide [$49.99].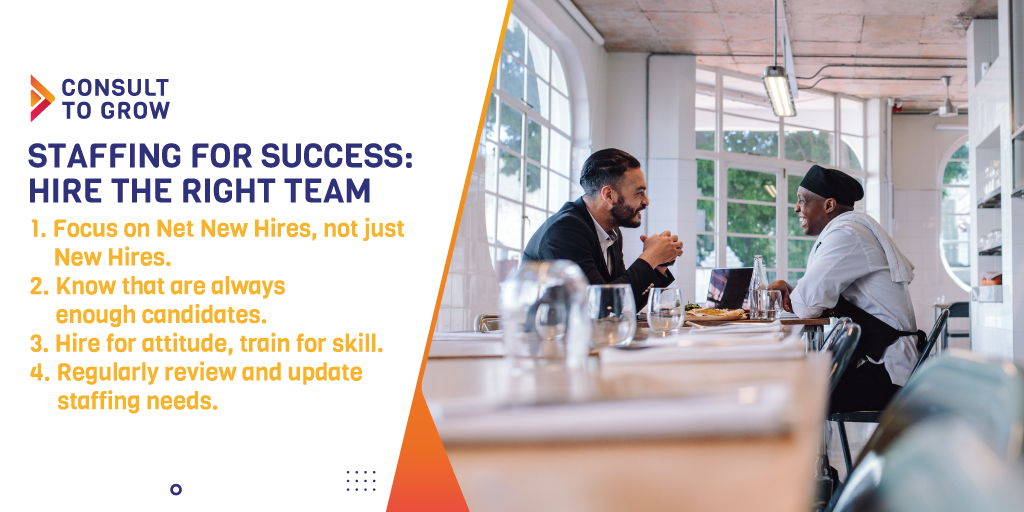 Any time you are staffing up your restaurant, keep in mind these tips:
Focus on Net New Hires, not New Hires. Turnover is often high in restaurants, especially for hourly positions. Make sure you're paying attention to your "net hires" factoring in both hires and departures to ensure your restaurant is fully staffed.
There are always enough candidates. All too often, restaurant managers focus on how few candidates there are for certain positions in their restaurants. While labor shortages are real, there are always enough candidates to fill your restaurant's positions.
Hire for attitude, train for skill. When hiring new team members, looking for people with the right attitude and personality to fit into your team is important. While technical skills are important, they can be taught. Attitude, on the other hand, is much harder to change. Again, look for candidates who are friendly, outgoing, and passionate about the food and service industry.
Regularly review and update staffing needs. As your restaurant grows and changes, your staffing needs will also evolve. Regularly review your staffing needs and make adjustments as necessary to ensure you have the right people in the right roles.
Make sure you have/are using:
A functioning career website that allows candidates to directly apply online.
A strong applicant tracking system that manages candidate flow – I prefer Hirebridge.
Recruitment materials that promote your company and opportunities.
A referral program to bring in culturally aligned candidates.
A documented system for selection: interview guides, working interview programs, etc.
If you're missing any of the items above, you might find taking our free HR Self-Assessment helpful.
Staffing for Success Means Training Your Team
Once you have spent the time and money to hire the right people, it's important to onboard, train and cross-train them properly. Offer comprehensive training programs that cover everything from customer service to food preparation and presentation. Encourage your team members to ask questions and provide feedback, and make sure they are comfortable with the procedures and protocols in your restaurant.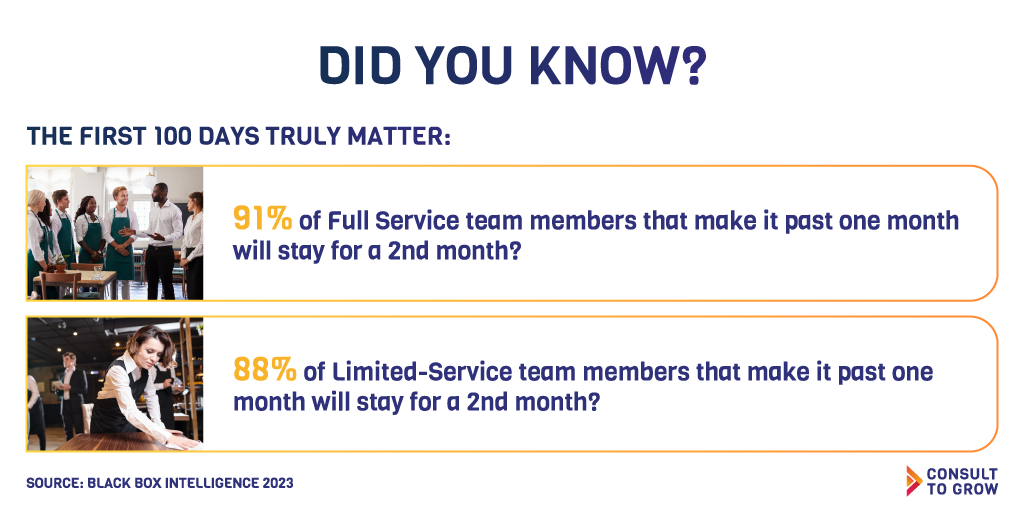 Make sure you have/are using:
New Hire Orientation with an introduction to your vision, mission and values.
Hourly Training Guides by Position.
Tastings so new hires get to know the product.
Training validation and tracking so you know 100% of your hires have been supported for success.
A certified training program to engage the best-of-the-best line staff in training new hires.
If you're missing any of the items above, taking our free HR Self-Assessment is helpful. The folks over at RestaurantOwner.com also have some amazing resources. I have no relationship with RestaurantOwner.com, nor do I make any commission by referring you over to them, but I want you to know that if you are just starting out, their content is outstanding.
Staffing for Success Means Scheduling Strategically
One of the most critical parts of staffing for success is scheduling. Proper scheduling can help ensure that you have the right staff in the right place to maximize each shift. Here are some scheduling strategies to help you optimize your restaurant's shift-by-shift performance: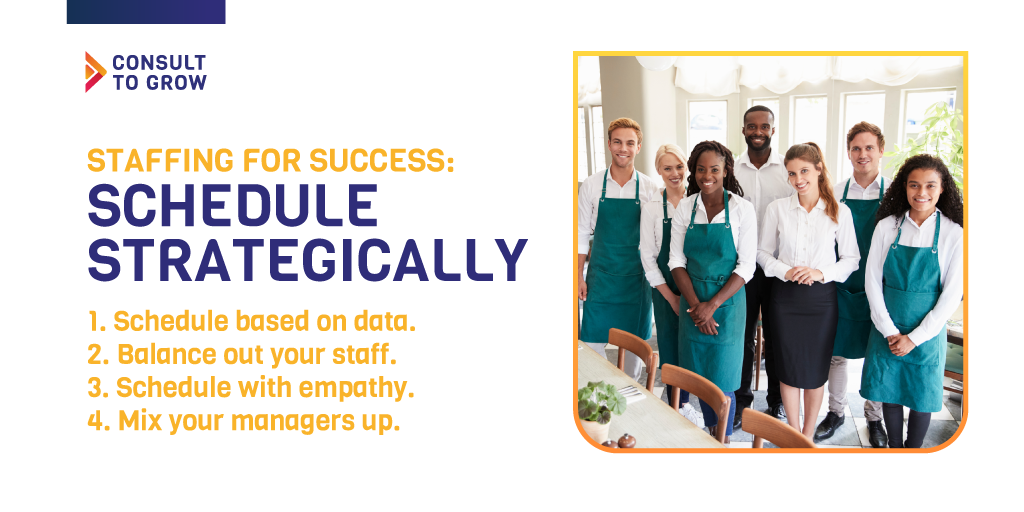 Schedule based on data. Don't guess or implement a one size fits all plan – make sure schedules are based on historical sales data, forecasts, and a labor model that suits your business. If you are still using Excel, it's time to let it go! If you have scheduling software, make sure everyone is using it the right way and to the software's full potential. The goal is to have the right amount of staff at the right times to be sales driven and profit smart.
Balance out your staff. Plan your restaurant schedule around the experience of your team. Don't put all of your experienced people on one shift and inexperienced on the other… mix them up. Also, make sure everyone has the opportunity to work the "best" shifts. Over time, this will build consistency in your operations.
Schedule with empathy. Don't let the schedule become a list of names or purely a process to drive labor costs down. Everyone on your team has life circumstances that must be accounted for. The more you can make your schedule work for your team and your business, the higher retention and operational performance you'll have.
Mix your managers up. It's great to start with an "optimal manager schedule." but don't let managers work the same shifts with the same people repeatedly. Make sure General Managers are working a few high-volume shifts to stay in touch with the business and the teams working different shifts.
A successful restaurant schedule requires careful planning, effective communication, and the ability to adjust as needed. All too often, managers copy and paste schedules quickly, de-optimizing restaurant performance. It's critical that managers use these scheduling strategies. It's also important that above-unit managers confirm that each location's scheduling is setting them up to staff for success.
Don't Forget to Focus Your Retention Efforts
A Players don't want to work for B Players. It's important to continually work to hire and retain a best-in-class team in each restaurant you operate. Focus on constantly identifying and retaining the best-performing team members while also addressing performance issues. Here's some steps to sharpen your retention efforts to staff for success: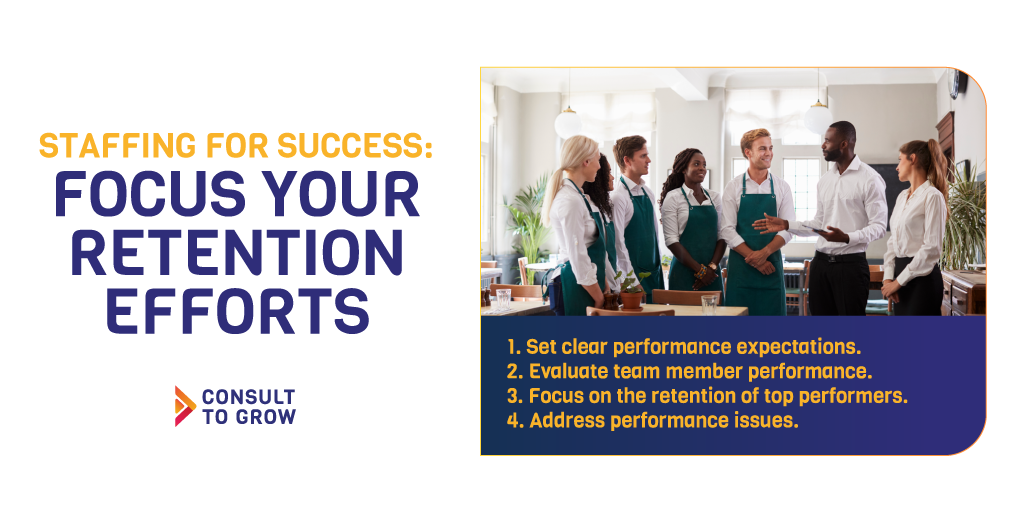 Set Clear Performance Expectations. It's important to establish clear performance expectations for all team members. This should include goals for individual and team performance, as well as expectations for behavior and attitude.
Evaluate Team Member Performance. Regular performance evaluations or coaching conversations can help identify top performers as well as areas for improvement. Use objective criteria to evaluate team member performance, such as customer feedback, sales figures, and attendance records.
Focus on Retention of Top Performers. Once you have identified your top performers, it's important to focus on their retention. This can be done by providing opportunities for professional growth, competitive compensation and benefits, and a positive work environment. Recognizing and rewarding top performers can also help improve team member retention.
Address Performance Issues. Inevitably, there will be team members who are not meeting performance expectations. It's essential to address these issues promptly and constructively. This may involve coaching, retraining, or even disciplinary action, depending on the severity of the issues.
Staffing for success is critical in the restaurant industry. By following these tips, you can ensure that you have the right people in place to provide excellent service, create a positive atmosphere, and drive your bottom line. A well-staffed restaurant is the foundation for success, so make sure you invest the time and effort to get it right!
Consult to Grow® always wants our clients to prioritize sales generation while strategically managing costs to maximize profit.  We provide strategic advice to restaurant owners, founders, and operators to level up restaurant businesses.  Ready to get started?