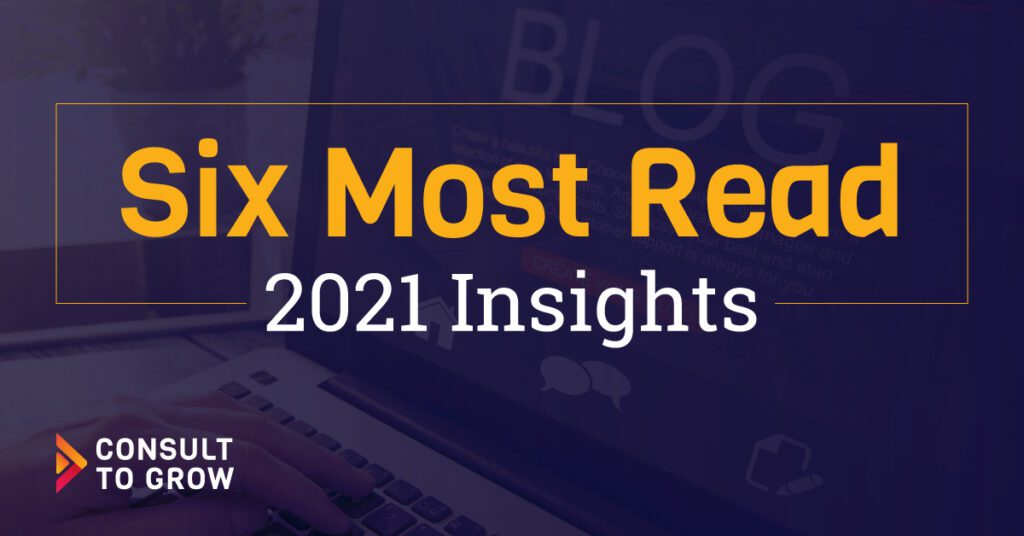 As 2021 draws to a close, we're revisiting our most popular insights over the past year. Here are the most-read posts on https://www.consulttogrow.com/thoughts/.
6. Total Rewards that Drive Results
Given the labor market the restaurant industry is facing, make sure you're investing in recruitment, retention, and operational results.  Read the full blog post. →
5.  A North Star Metric: Focusing Your Business Growth
The North Star Metric is a company-wide metric that matters to everyone and is an indicator of overall growth — so as it grows, so does your business. Read the full blog post. →
4.  How to Develop Your Vision, Values & Mission Statement
Insights on the "How & Why" of developing your vision, mission, and values statements.  Read the full blog post. →
3.  How to Assess Your Restaurant Talent
Developing internal talent has never been more important. Learn the "How & Why" of objectively assessing restaurant talent using two different methods.  Read the full blog post. →
2.  Drive Results by Setting Restaurant Goals 
Setting goals shows restaurant managers where they need to focus their time which helps them prioritize work each and every shift. Read the full blog post. →
1.  Restaurant Financial Benchmarks: How Do You Compare? 
Restauranteurs often go into the hospitality business because of their love of food and people. But, unfortunately, that love doesn't always translate to profits. When a restaurant isn't making money, it's an expensive hobby at best or a high-risk financial investment at worst. Read the full blog post. →
Consult to Grow® provides various tools and services to help you develop people strategies to grow your team.  We can expertly assess your HR infrastructure, develop custom Employer of Choice strategies, facilitate leadership meetings and retreats, help you design bonus and incentive programs, and design managing partner programs.  Ready to get started?